Registration and placement procedure
You can fill in and send the registration form via the website. The registration fee is €10,-. These costs will be charged on the first invoice.
If your child has not yet been born, you can register it with us from 12 weeks of pregnancy. There are mandatory fields that must be filled in. For name you can enter 'Baby' and for date of birth your due date.
After sending the registration form via the website you will receive a confirmation of registration. We will contact you two months before installation to discuss the possibilities. You will then receive the contract from us digitally via the parent portal.
Intake interview and settle down
Once you have received the contract from us, the teacher of the location will contact you for an intake interview. During this conversation, an explanation will be given about food, daily rhythm, pick-up and drop-off.
Babino's teachers are aware that settling down is an exciting period for children. We will therefore take extra care to ensure that your child feels safe and secure during the first few days. The teachers will then take extra time for the transfer and put your child at ease.
Register
You can register your child online at Babino. Select the type of childcare below and then the location. You will be forwarded to the registration page of the location of your choice.
Types of childcare
We like to help you
If you have any questions, please contact our office.
Babino BV
Kerkstraat 2
1551 BN Westzaan
Phone number: 075 2020389
E-mail: info@babino.nl
Peuteropvang Zaanstad BV
Kerkstraat 2
1551 BN Westzaan
Phone number: 075 2020389
E-mail: info@babino.nl
Childcare allowance (kinderopvangtoeslag)
If you and your partner are both working parents, or if you are a working single parent, you are entitled to childcare allowance. The amount of the allowance depends on your income. You must apply for childcare allowance via the Tax and Customs Administration (Belastingdienst).
For the current rules for the childcare allowance, we refer you to the website of the Belastingdienst: https://www.belastingdienst.nl/wps/wcm/connect/en/individuals/individuals belastingdienst.nl
Register ABC-swimming
You can register your child from the age of 4,5. Your child will then be placed on a waiting list at Zaangolf Swimming Pool and as soon as a spot is available for your child you will receive confirmation about the placement date.
Register
View our locations
Babino has several locations where care is offered. On our location page you can choose the type of childcare you are looking for and view the locations.
When you open a location, you can find relevant information about the type of childcare.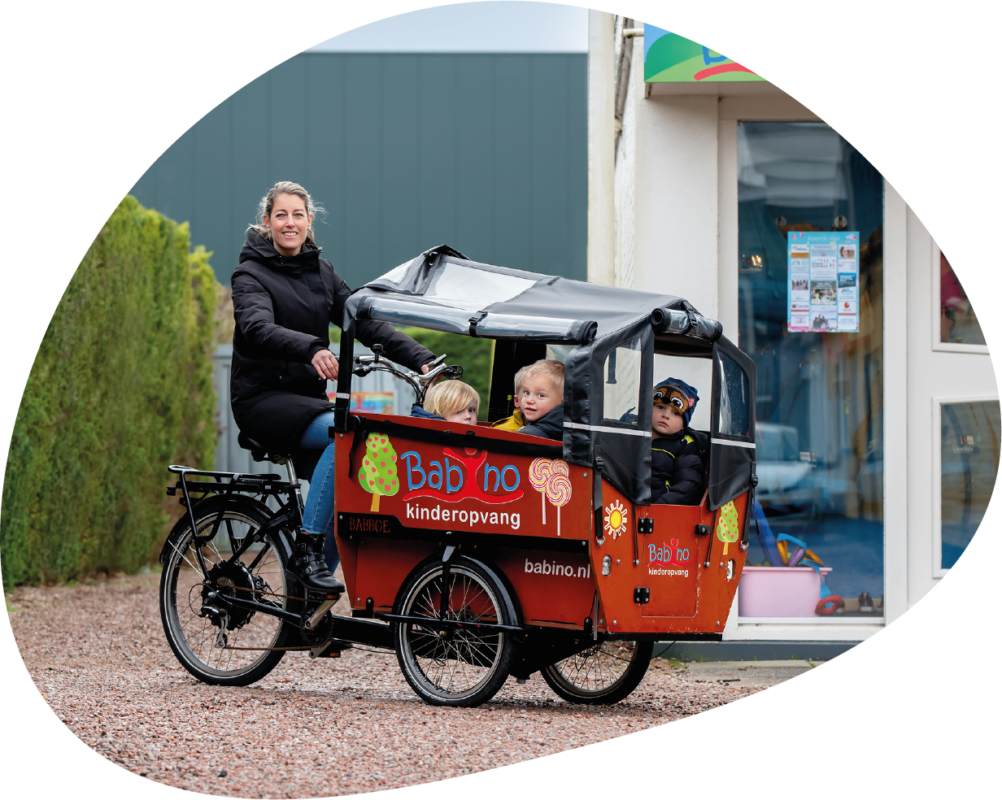 Vieuw our locations