Toddlercare
During the regular school weeks, toddlers aged 2 to 4 come to the toddler care. Together with friends, the children come to enjoy the care and activities that Babino has to offer. They learn to play together, share together, develop skills and receive a targeted language offer.
Every child learns and grows at his or her own pace. Some children need more support and are therefore eligible for a VVE placement. Several Babino locations offer this program. Children learn through to play. Special attention is paid to language and vocabulary. VVE helps children to make a good start at primary school.
Early childhood education (VVE)
The local authority subsidizes the toddler care for VVE target group children for 2 half-days per week. Your child will then come for 4 half-days per week and you only pay for 2 half-days per week. To be eligible for a VVE placement, a referral from the consultation bureau/Centrum Jong is required. You can find out here whether your child is eligible for a VVE placement. The VVE program is for children from the age of 2,5.
Theme meetings are organized four times a year at the VVE locations with a subject related to education and development. There is often cooperation with, for example, the library, education agencies and experts. These meetings are required for the parent(s)/guardian(s) with a VVE subsidy.
What parents say about us
Irma Koppens, Assendelft
"My little one happily attends Babino at Dorpsstraat in Assendelft. Playing with his friends, but especially cuddling and playing with his 'teachers' in the red group! Thank you so much. I leave my most precious possession with you without any worries! It's not just about playing and cuddling either. He is developing so well, thanks in part to all of you!"
Kim Eilert-Schrijver, Hoofddorp
"Amazing! Our children always go to Babino with joy. They engage in so many activities! I highly recommend it to everyone!"
VVE-method 'Piramide Digitaal'
To promote the continuous learning line to primary school, Babino works with the 'Piramide Digitaal' method. Piramide Digitaal stimulates young children in their development through a combination of playing, working and learning. Children who need extra support receive special attention in the form of tutoring, language stimulation and play. Parents are involved in the program by, among other things, doing activities with their child at home that are in line with what the child has done at the day care centre.
View our locations
Babino has several locations where care is offered. On our location page you can choose the type of childcare you are looking for and view the locations.
When you open a location, you can find relevant information about the type of childcare.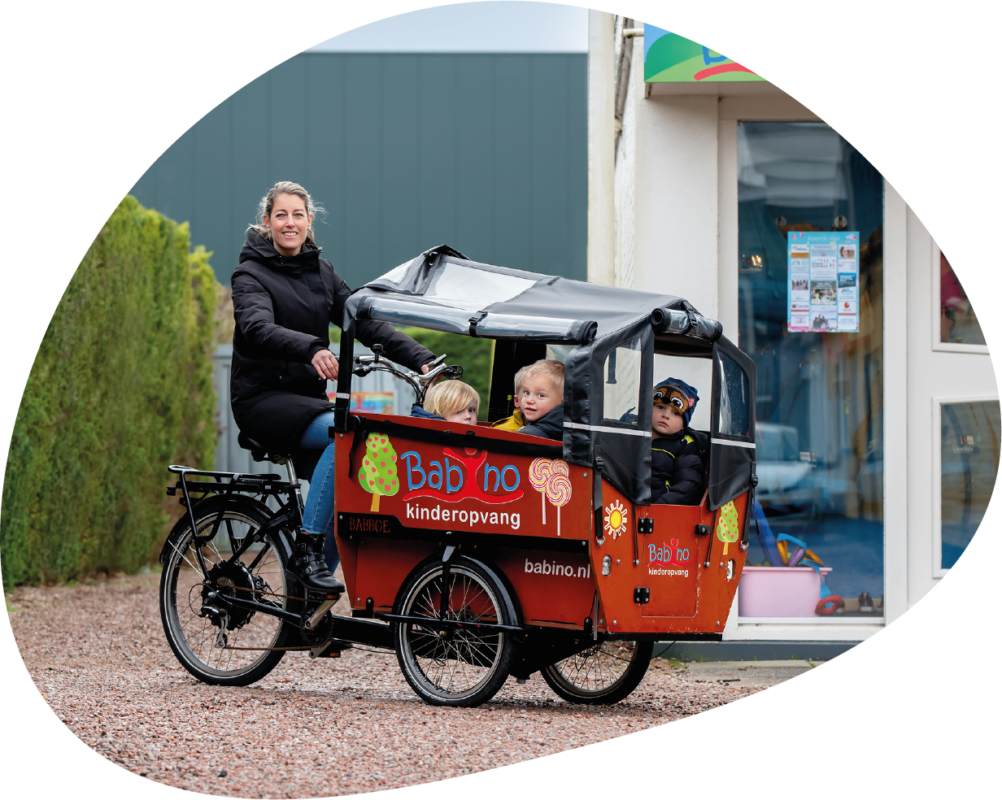 Vieuw our locations
Movie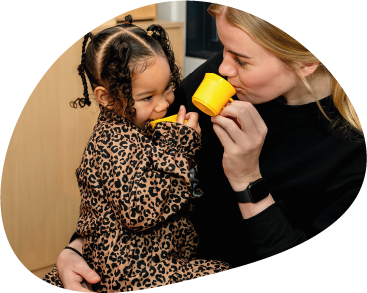 We like to help you
If you have any questions, please contact our office.
Babino BV
Kerkstraat 2
1551 BN Westzaan
Phone number: 075 2020389
E-mail: info@babino.nl
Peuteropvang Zaanstad BV
Kerkstraat 2
1551 BN Westzaan
Phone number: 075 2020389
E-mail: info@babino.nl