Daycare
How often do the children play outside?
The teachers try to play outside with the children as much as possible. At Babino we think it is important that children can move freely and discover things for themselves. We therefore aim to be outside every day.
Toddlercare 
What does VVE mean?
VVE is the abbreviation for Pre- and Early School Education. At Babino's toddle care locations, we work with the VVE method Pyramid Digital. This method is used to promote the continuous learning line to primary school. You can read more information in our VVE policy.
As a parent, how do I get involved in toddlercare?
Our teachers are responsible for transferring information during the drop-off and pick-up times. During this handover moment, the teacher will tell you what your child has done that day and the notable moments.
View our locations
Babino has several locations where care is offered. On our location page you can choose the type of childcare you are looking for and view the locations.
When you open a location, you can find relevant information about the type of childcare.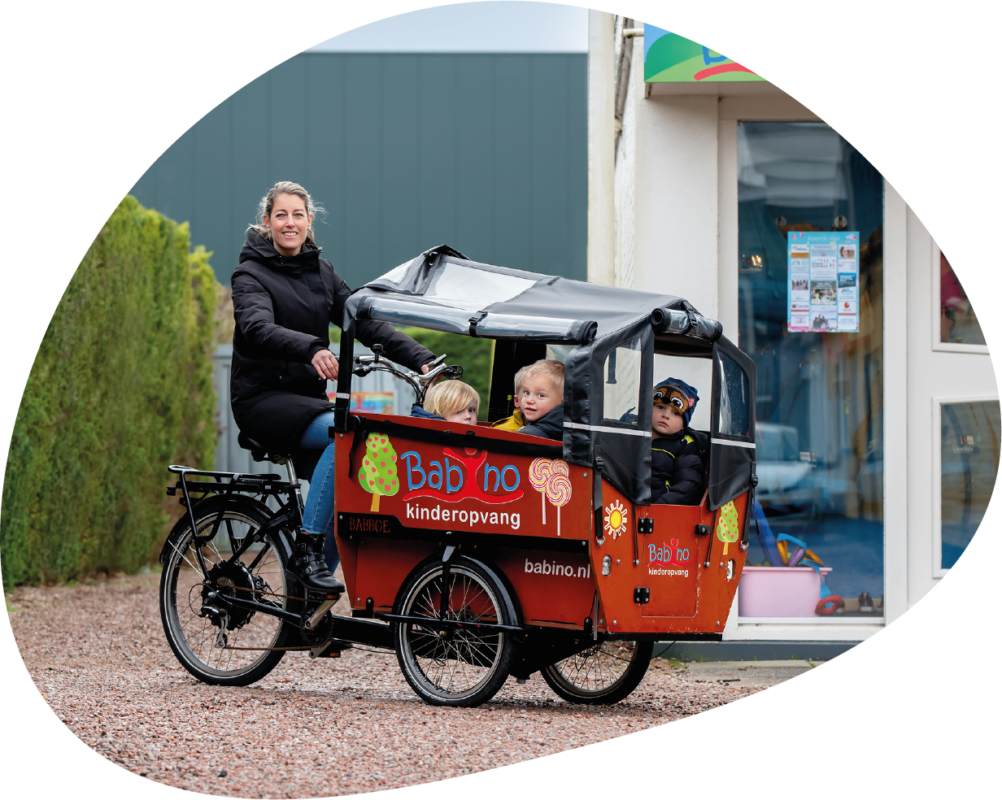 Vieuw our locations
Childcare allowance (kinderopvangtoeslag)
Am I entitled to childcare allowance?
Whether you are entitled to childcare allowance depends on a number of conditions. These conditions are; – The children living at home are registered at your home address. – You as a parent or your allowance partner pay the costs for childcare. – you and your partner both work or receive a contribution from the municipality or UWV under the Childcare Act. You can see whether you are entitled to childcare allowance and how much at https://www.belastingdienst.nl/rekenhulpen/toeslagen/
– De inwonende kinderen staan ingeschreven op uw woonadres.
– U als ouder of uw toeslagpartnet betaald de kosten voor kinderopvang.
– u en uw partner werken beide of krijgen van de gemeente of UWV een bijdrage op grond van de Wet Kinderopvang.
Of u recht heeft op kinderopvangtoeslag en hoeveel kunt u bekijken op https://www.belastingdienst.nl/rekenhulpen/toeslagen/
We like to help you
If you have any questions, please contact our office.
Babino BV
Kerkstraat 2
1551 BN Westzaan
Phone number: 075 2020389
E-mail: info@babino.nl
Peuteropvang Zaanstad BV
Kerkstraat 2
1551 BN Westzaan
Phone number: 075 2020389
E-mail: info@babino.nl